In my house, the weekend usually means I'm whipping up a batch of pancakes or waffles. Halloween finally fell on the weekend this year, so I decided to update my usual waffle recipe. These Pumpkin Waffles are perfect because they are soft and airy inside with a perfectly crunchy exterior.
Pumpkin Waffle Batter:
There are certain rules when it comes to making either waffle and pancake batter. Over mixing is a big no-no. To prevent over mixing, mix the wet ingredients thoroughly before introducing them into the dry. Then stir the mixture just until it all comes together. So you will still have some lumps in your final batter, fight the urge to mix until the batter is smooth. I used pumpkin puree and the traditional pumpkin pie spices for my Pumpkin Waffle recipe, but you could definitely substitute the puree for canned pumpkin pie filling. If you use the pie filling, you don't need to add any additional spices since it will already come with spices.
Not just for Breakfast:
Waffles are traditionally breakfast, but you just need to look at them as a type of cake. You could whip these up as a dessert and serve them with ice cream or whipping cream. Other toppings to consider are caramel sauce, chopped nuts, or even maple syrup (for either breakfast or dessert). I have a Belgian waffle iron because we like the deeper wells in our waffles, but you can use any waffle iron. My family loved these Pumpkin Waffles and I think you will too. Good luck and happy baking.
What are your favourite fall bakes? Comment below and let me know. Follow me on Facebook and Instagram to see what recipes I'm working on.
Other recipes you may enjoy:
The Best Chocolate Cake Tray-bake
Perfect Pecan Pie Shortbread Cookies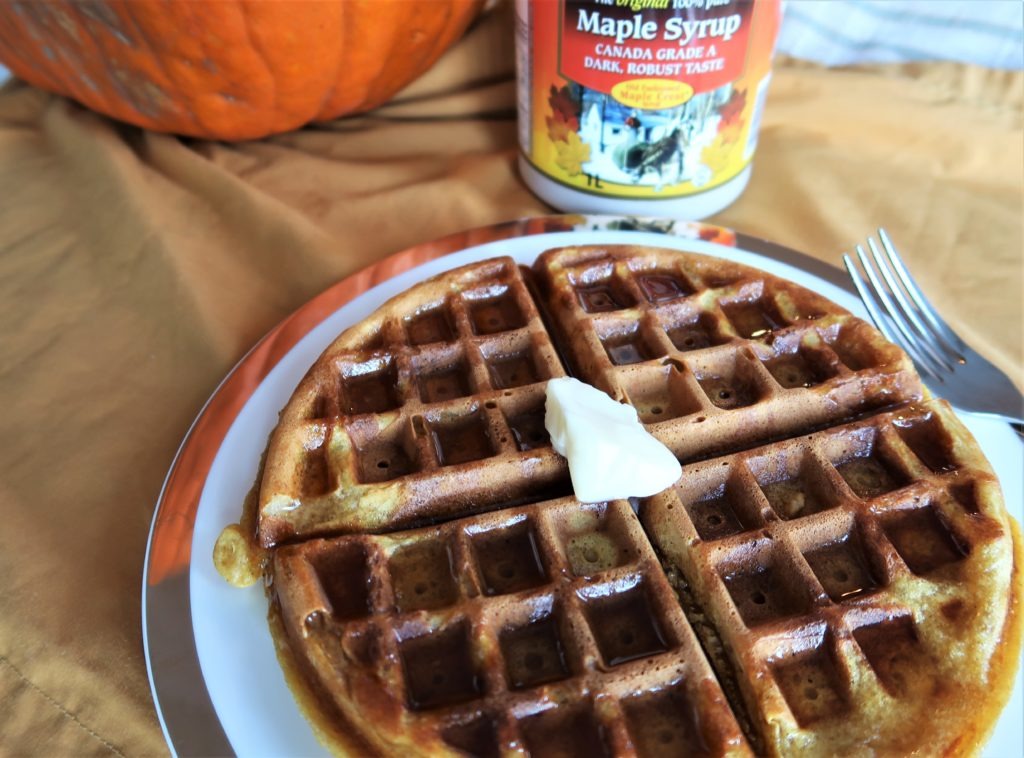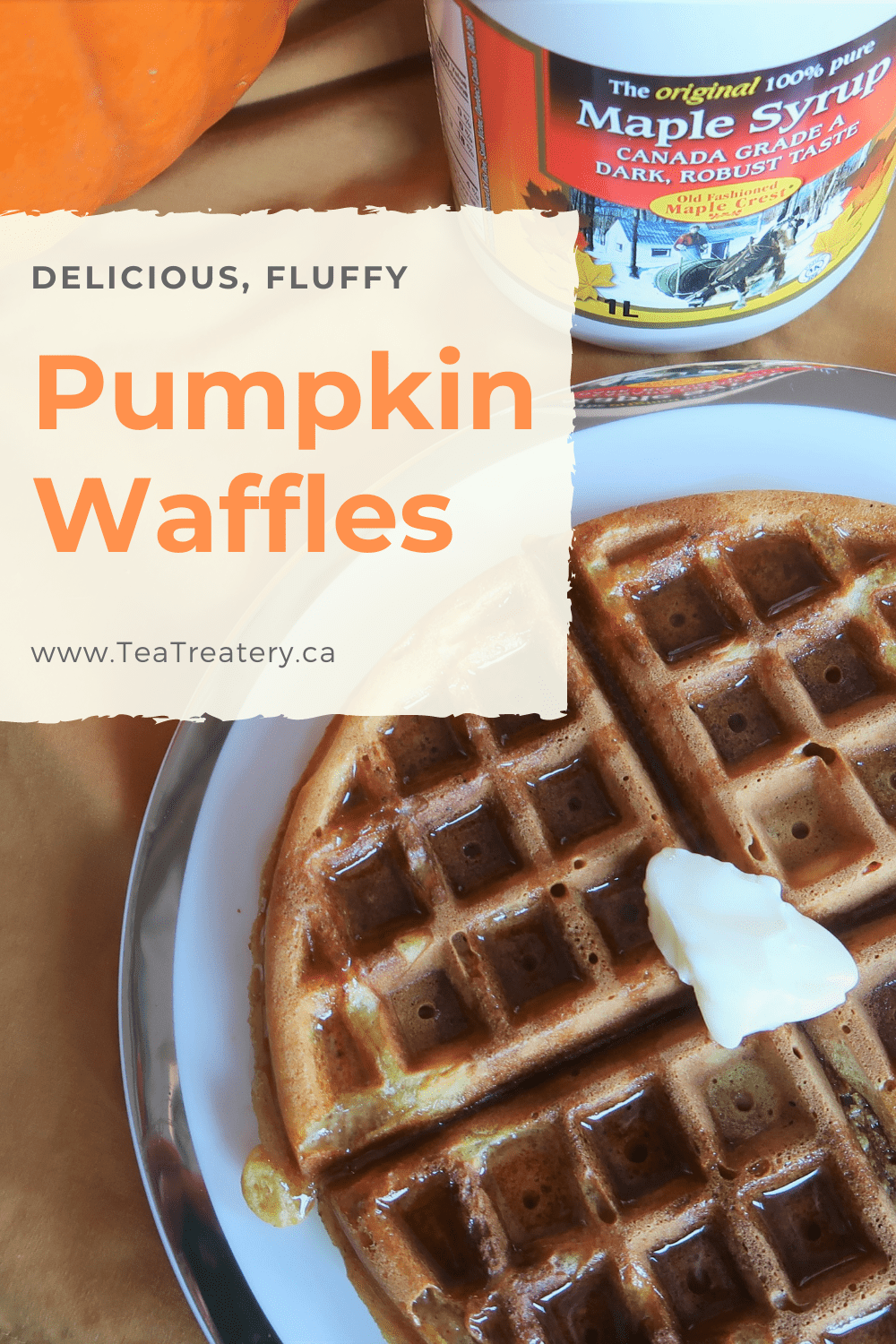 Print Recipe
Delicious Fluffy Pumpkin Waffles
These Pumpkin Waffles are the perfect fall treat that is light and fluffy with the delicious flavour of pumpkin and spices.
Ingredients
2 cups flour

2 tbsp sugar

1 tbsp baking powder

1 1/2 tsp cinnamon

1/4 tsp nutmeg

1/4 tsp cloves

2 eggs

1/2 cup pumpkin puree

1 3/4 cup milk

1 tsp vanilla

1/2 cup vegetable oil
Instructions
1
Plugin your waffle iron to heat up.
2
In a large bowl, whisk together flour, baking powder, sugar, and spices. Set aside.
3
In a medium bowl, whisk eggs and vanilla.
4
Add in pumpkin puree and milk, whisk until everything is combined.
5
Add in oil and give it a final whisk.
6
Add wet ingredients to the dry.
7
Use a wooden spoon and stir until everything is just mixed. There will be some lumps, but that's ok.
8
Load your waffle iron and continue the process until the batter is gone.
9
Serve as either breakfast or dessert. You can save any leftover waffles and toast them up the next day.