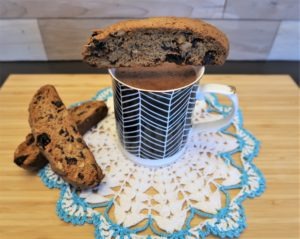 Since I am not a coffee drinker, biscotti has never been my thing. After trying it with a good, strong black tea, you are speaking to the converted. With this recipe, I wanted to stick to some winter flavours like cranberry and orange, but when it comes to biscotti, you can't go wrong with popular flavour combos.
Biscotti is a traditional Italian cookie that means twice baked, which is exactly how it's prepared. You do the first bake as a loaf, once done it is sliced and baked again. This process dries out the cookie, making it perfect for dunking into a rich coffee, tea, or even hot chocolate.
My recipe for Cranberry Orange Walnut Biscotti will pair well with any hot beverage you happen to be sipping.
Biscotti Flavours: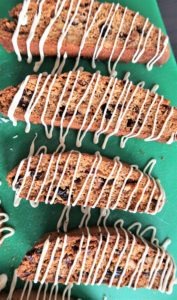 One of my favourite things about biscotti is choosing a dried fruit to pack into it. I know that there are lots of biscotti out there that don't have fruit in it, but I like to add in fruit. It adds a little sweetness and a little bit of tartness to the cookies.
When preparing the dried fruit for the dough, you want to make sure you soak the fruit for at least an hour because if you don't, those fruit chunks will become incredibly dry and chewy during the baking process. I soak my dried cranberries in warm ginger beer to add a hint spicy flavour to the dough. But you can use many other liquids like hot chai, black tea, or even just hot water.
Another ingredient that most biscotti has is nuts. I love the flavour and texture that nuts give these cookies. If you aren't a huge fan of nuts, in general, you can chop them before adding them to the dough. You will still get a little bit of flavour without getting that mouth full.
Some would think that biscotti isn't a kid-friendly snack, but my kids don't mind them, especially with a cup of hot chocolate. I hope that you enjoy my recipe for Cranberry Orange Walnut Biscotti. Enjoy and Happy Baking.
Other recipes you may enjoy:
Cherry Almond Oat Shortbread Cookies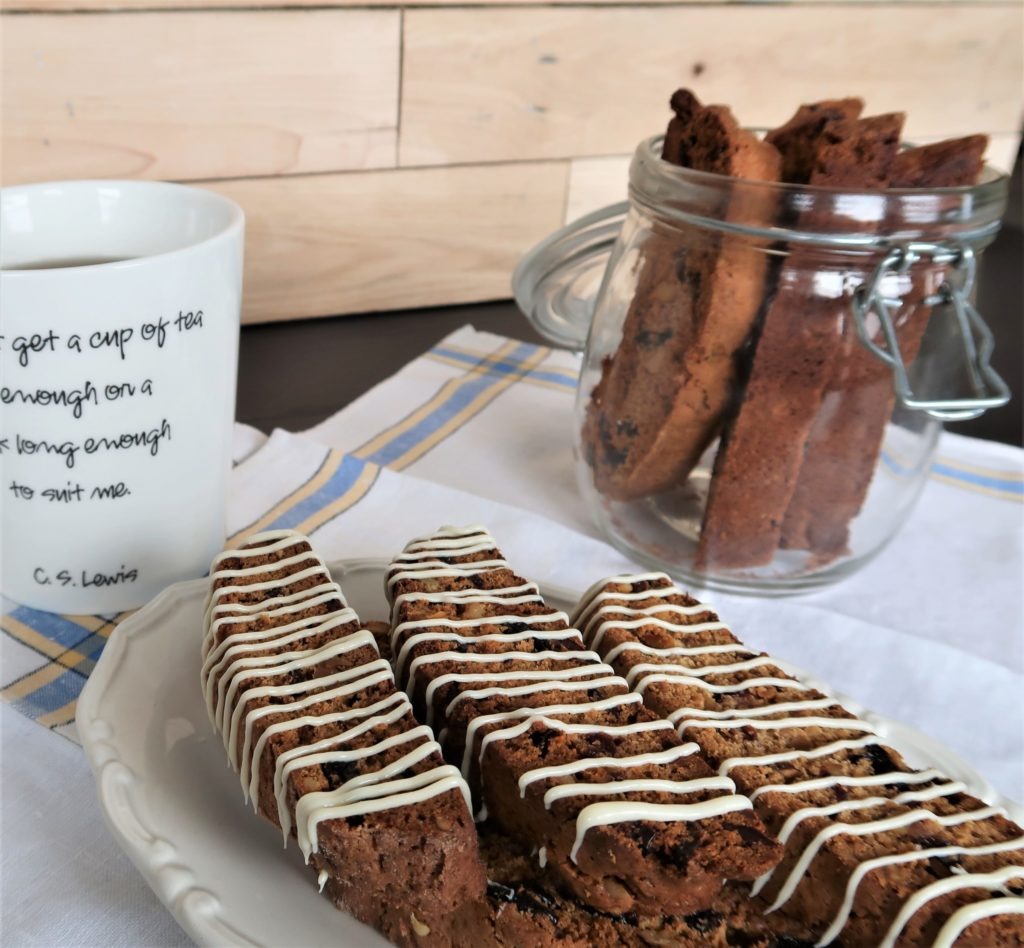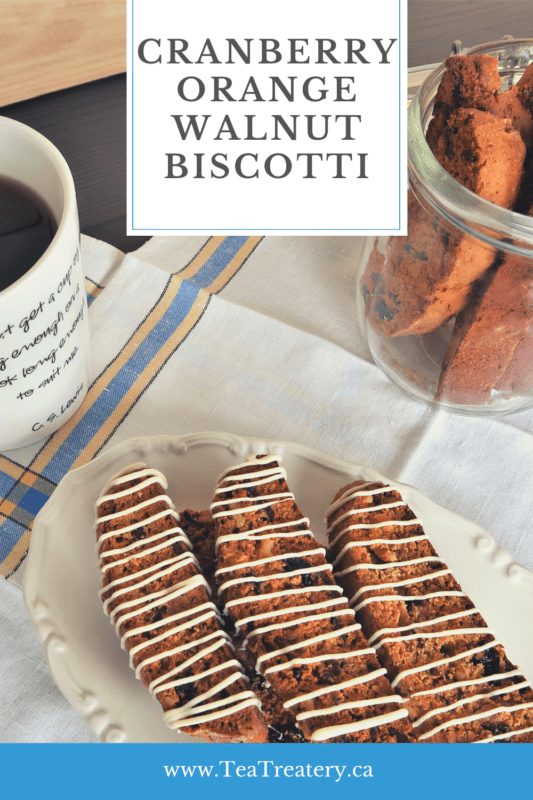 Print Recipe
Cranberry Orange Walnut Biscotti
Ingredients
1 1/2 cups dried cranberries

1/2 cup dried cherries

3/4 cup ginger beer, heated

3 cups (475g) flour

2 tsp baking powder

1/2 tsp salt

1/2 tsp ground cloves

1/4 tsp nutmeg

1 tsp cinnamon

1/2 cup (120g) butter

1 cup (200g) packed brown sugar

zest and juice of an orange

2 eggs

1 cup chopped walnuts
Instructions
1
Soak dried fruit in heated ginger beer for one hour
3
In a medium bowl, whisk together flour, baking powder, salt, and spices. Set aside
4
In a large bowl of your stand mixer (if you have one), cream together the butter and brown sugar.
5
Add in the orange zest and juice, and the eggs one at a time making sure to mix well in between and scrape down the sides of the bowl.
6
Slowly add in the flour mixture until completely incorporated.
7
Add in nuts and berries, including the soaking liquid and mix thoroughly.
8
Turn dough out onto a lightly floured surface and divide it into two parts.
9
Line a cookie sheet with parchment and set aside.
10
Roll each half into a log that's about 4 inches wide and 10 inches long (you don't want something that is perfectly round). Use flour to stop it from sticking.
11
Brush off any excess flour and bake for 30 minutes.
12
Remove from oven and reduce the oven temperature to 300℉ and let the loaves cool for 15 minutes before you slice them.
13
When slicing the biscotti, cut them at an angle at about 1/2 inch thick.
14
Place the slices back on the cookie sheet (you may need two pans) and place them back into the oven for about an hour. If you end up using two pans, you can place them both in the oven and rotate them halfway through the bake.
15
Once done, let them cool completely before eating. You can even drizzle or dip them in white chocolate.
16
You can store them in an airtight container for a month or so. They can even be frozen.