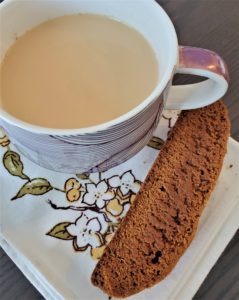 When it comes to the holidays, I like to try baking new things. I am one of those people who feel like Christmas won't be the same unless I bake a bunch of different things, package them up, and give them out. This year isn't any different. I wanted to mix it up a bit this year, so I came up with this recipe for Gingerbread Biscotti.
Gingerbread Biscotti:
I wanted something that would work well with any hot beverage so that my kids would eat them. So you can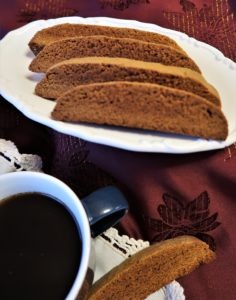 soak the biscotti in coffee, chai tea, or even hot chocolate. Biscotti is fairly easy to make. You need to make sure that they are baked well with each bake.
The first time I made these, the middle always felt so soft that I would end up baking them a little longer so that slicing them for the second bake would be easy. That was a mistake, I ended up over doing it, and they turned out a little too hard. We still ate them because they were delicious, but I learned my lesson.
This dough is divided in half, and the logs are placed on the pan for their first trip in the oven. You don't want to flatten the dough because it will spread as they bake. Another thing to remember is that when you slice them for their second bake, you want them to be the proper thickness; too thin, and they will become over-baked, too thick, and they will still be soft in the middle.
Family Love:
I have to admit that when I first made these, I thought that they would be great for baking exchanges, which they are, but I was surprised to find that my kids actually love them. As much as they are meant to be dippers, my kids will eat them as if they are just regular cookies. I was most surprised when my daughter loved them and even requested them. I hope that they become part of your holiday baking. Good luck and happy baking.
Other recipes you may enjoy:
Cranberry Orange Walnut Biscotti
Christmas Sprinkle Shortbread Cookies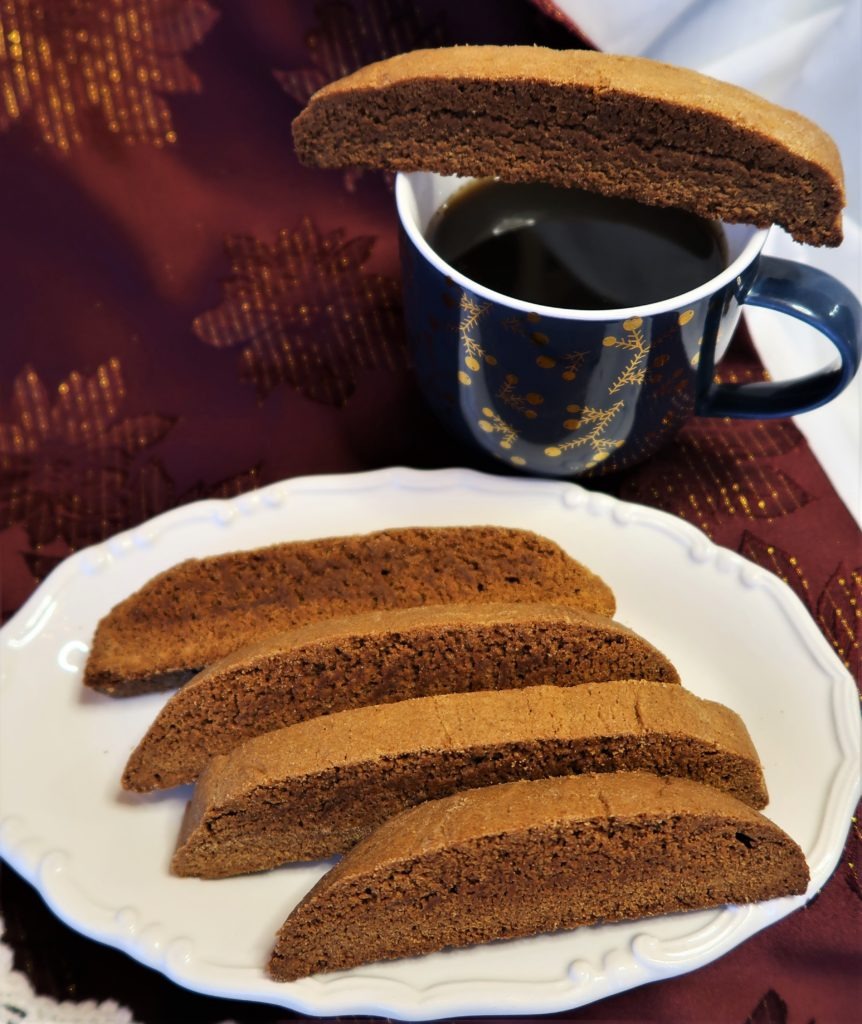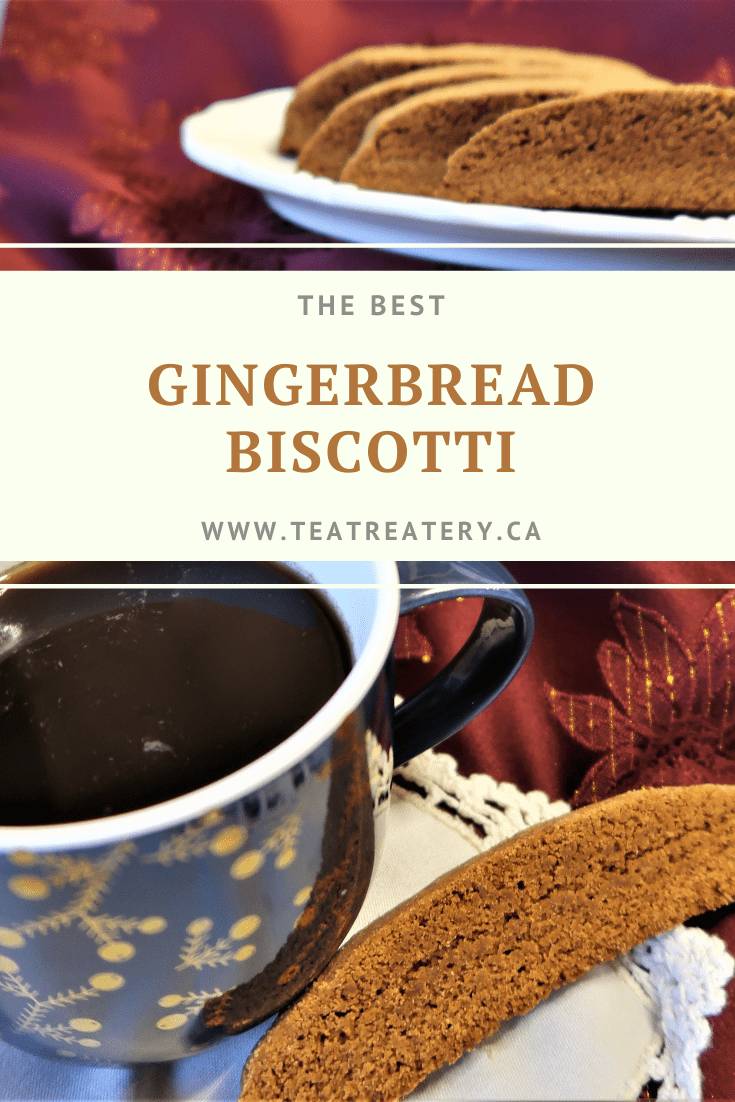 Print Recipe
Gingerbread Biscotti
The perfect holiday treat for dipping into your coffee, hot chocolate, or even chai tea. These biscotti will fill your house with the comforting aromas of cinnamon, ginger, and cloves.
Ingredients
3/4 cups + 2 tbsp (190g) butter

1/2 cup (125g) brown sugar

3/4 cup (160g) sugar

1/4 tsp salt

2 eggs

1/4 cup (85g) molassess

3 cups (475g) flour

2 tsp baking powder

1 tsp ginger

1/2 tsp cloves

1 tsp cinnamon
Instructions
2
In a medium bowl, whisk together flour, baking powder, and spices. Set aside.
3
In a large bowl or the bowl of your stand mixer, beat together butter, sugars, and salt.
4
Add in eggs one at a time, mixing after each addition.
5
Once mixed thoroughly, add in molasses and continue to beat. Remember to scrape down the sides and bottom of the bowl to ensure everything is mixed properly.
6
Once everything looks smooth, add in the flour a little at a time to prevent the flour from flying everywhere during mixing.
7
After the flour has been mixed in, scrape dough onto a lightly floured work surface, form the dough into a ball, and divide it in half.
8
Form each half into a loaf shape and place onto a parchment-lined cookie sheet, leave space between each loaf.
9
Bake for 35 minutes and then remove from oven to cool for 15 minutes.
10
Turn oven temperature down to 300℉.
11
Once the loafs have cooled cut each loaf at a diagnal into slices that are about 2cm thick (about 3/4 of an inch).
12
Place slices back onto the pan with a cut side facing down. Return pan to the oven and continue baking for another 30 minutes.
13
Remove from oven and let cool completely.
14
You can store the biscotti in an air-tight container for up to a month.