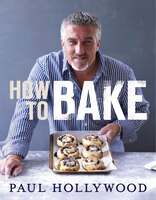 This website is a participant in the Indigo Affiliate Program which allows it to earn commissions from Indigo if you make a purchase on indigo.ca after linking through this website.
Just about anyone that is into baking knows who Paul Hollywood is. For those of you who don't, he is the grey-haired blue-eyed judge of intimidation on The Great British Bake-off. I am a huge fan of the show and Paul Hollywood. On the show, he is the resident bread expert for good reason. He has been in the baking world since he was a boy. For these reasons, I am doing a cookbook review for his book How to Bake.
The Cookbook Review: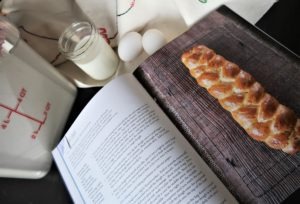 I am not the greatest bread baker. I had tried it a couple of times in the past, but they never turned out well. Since I had a love for Paul and his bread skills, I decided to give one of his cookbooks a try. I have tried a couple of recipes from this book, and so has my husband.
The recipes are clear, and the directions are easy to read and follow. For those of you who are like me, a total novice, then the book's first section will be a huge help since Paul takes you through some important bread-making Terminology with helpful pictures.
There is more to the book than just bread. The last couple of chapters has some sweet recipes like pies & tarts, puddings, and cakes. As much as I love the book, I should warn you that all the recipes are done in metric weight, so you will need a kitchen scale to bake. Since I think baking this way makes for a more accurate finished product, get a good kitchen scale.
I consider How to Bake a well-rounded cookbook that would be a good addition to the cookbook collection. Since it is directed more towards baking bread, I might not recommend it for those who have no interest in bread making. Though if you have a small inclination towards trying bread, then this is the book for you.
Recipes I've Tried:
Whole Meal Tin Bread (this is your basic sandwich bread)
Soda Bread (this uses baking soda instead of yeast for leavening)
Focaccia
Cholla Loaf (my absolute favourite)
If you are interested in Paul Hollywood's How to Bake, then I recommend either clicking the picture at the top or the link below. This way, you will be supporting me and helping me to keep creating free content. I am not being paid to review this book; this is my true opinion on the cookbook and its recipes. Thank you.
*I realize that Indigo may not have every book I review in stock, so if that's the case, feel free to find the book where ever you can find it.

How To Bake
by Paul Hollywood