When I was stuck with some leftover pumpkin puree after Thanksgiving, I was on the search for some interesting ways to use it up. I had done muffins before, and I had made a cake on Thanksgiving, so I decided to make cookies. I wasn't sure how they would turn out, but the recipe for my soft Pumpkin Cookies are perfection. My whole family agrees that the cookies are the best.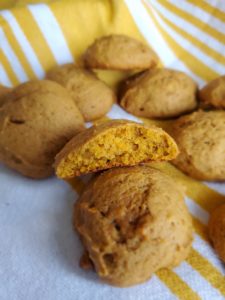 Pumpkin Cookies:
I normally aim for chewy cookies, but I made these a little more cake-like, so the finished batter will be quite sticky. For these, I use one of my cookie scoops because it is easier to drop the cookies onto the pan, and I know that each cookie is basically the same size and shape. You can get cookie scoops in various sizes, which will come in handy for many different bakes.
For this recipe, I used canned pumpkin, but you can substitute it for pumpkin pie filling. If you use the pie filling, you can omit the spices since the pie filling already comes spiced.
Cookie Options:
I like to eat the cookies just as they are because they are delicious, but there are other options for the baked cookies. I made a quick maple buttercream, which I topped the cookies with, but you could always do a pumpkin whoopie pie and sandwich the maple buttercream. The cookie scoop will make sandwiching the cookies easy because they will be the same size.
There isn't one member of my family that doesn't eat these up even without icing on them. My incredibly picky daughter even likes them, and she doesn't like much. I am positive that you and your family will enjoy my Pumpkin Cookies. Good luck and happy baking.
Follow me on Facebook or Instagram to keep up with what I am doing in my kitchen. Comment below and let me know what your favourite pumpkin recipe is or how this recipe worked for you.
Other recipes you may enjoy:
Delicious Fluffy Pumpkin Waffles
Perfect Pecan Pie Shortbread Cookies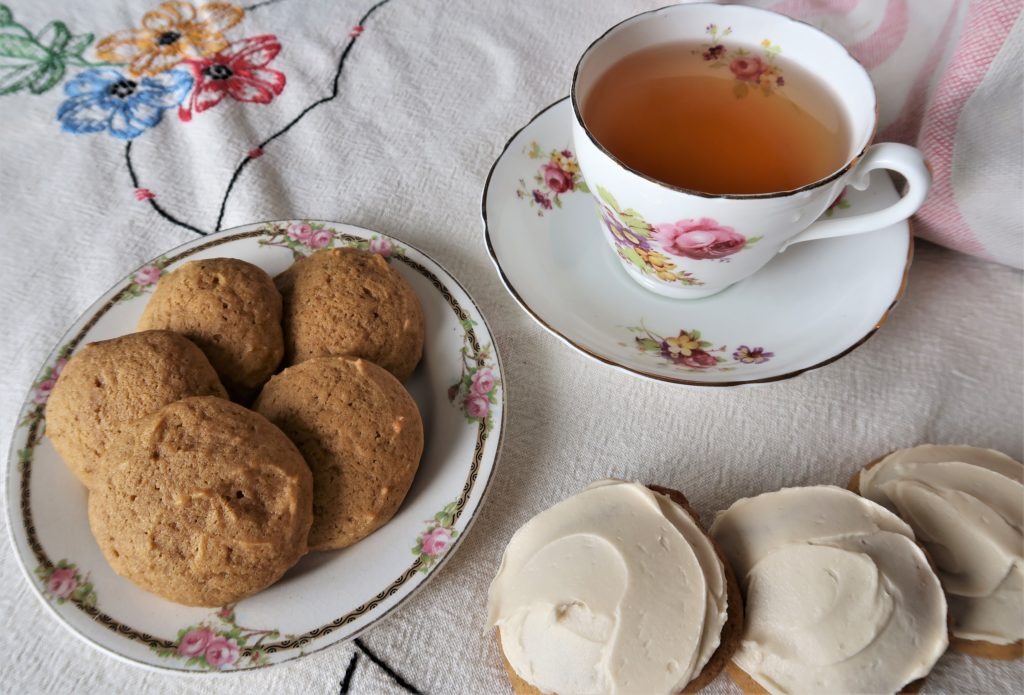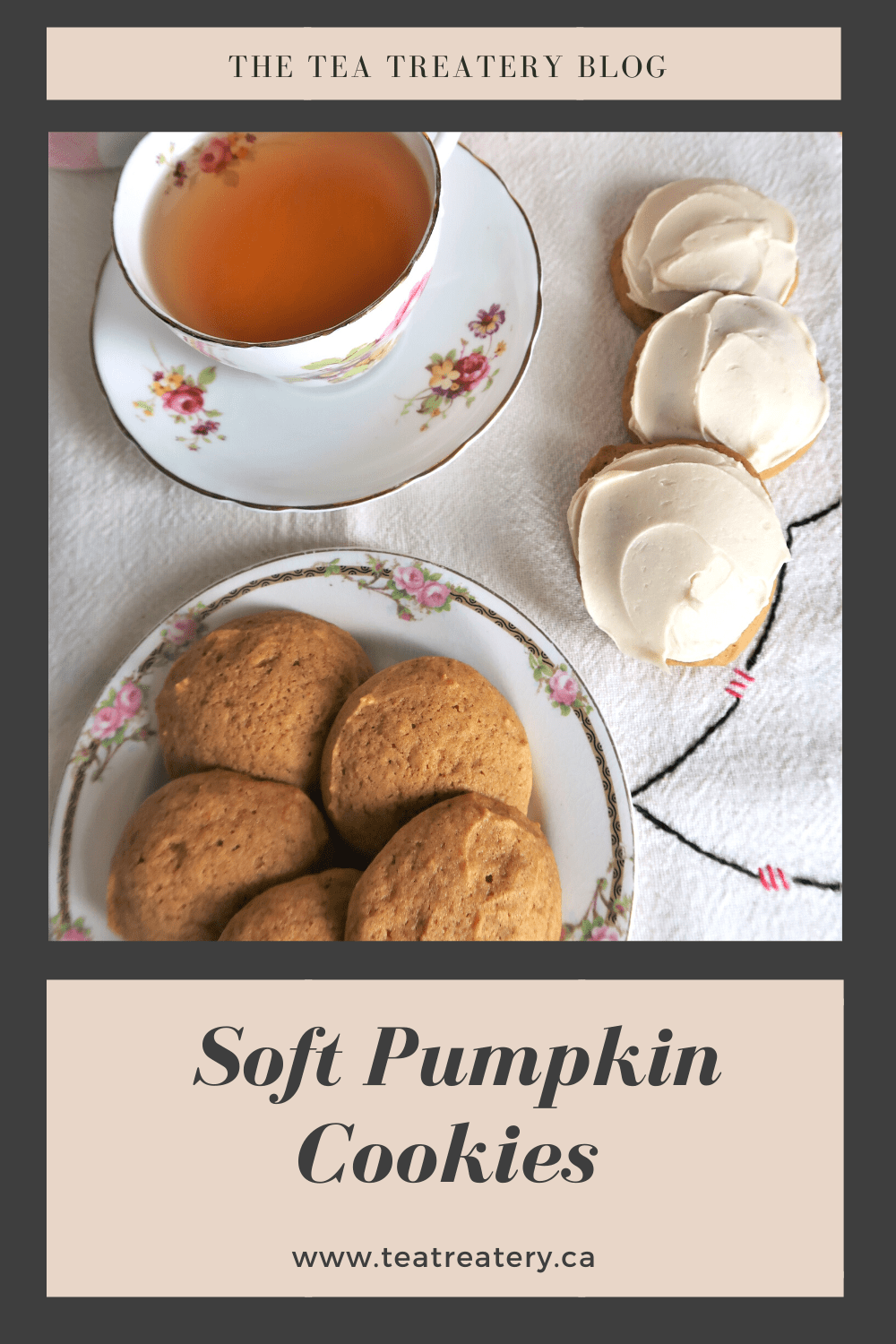 Print Recipe
Soft Pumpkin Cookies
This recipe for pumpkin cookies makes incredibly soft and delicious cookies that will have everyone devouring them.
Ingredients
Cookies

3/4 cup (170g) butter

3/4 cup+ 2tbsp (185g) sugar

1 cup packed brown sugar

1 cup (275g) pumpkin puree

2 eggs

1/2 tsp salt

1 tsp baking soda

1 tsp cinnamon

1/4 tsp nutmeg

1/4 tsp ground ginger

1/4 tsp cloves

Maple Icing

2 tbsp butter

1/2 cup icing sugar

2 tbsp maple syrup
Instructions
1
Cookies:Heat oven to 375℉ and line two cookie sheets with parchment paper.
2
In a medium-size bowl, whisk together flour, salt, baking soda, and spices. Set aside.
3
In a large bowl or the bowl of your stand mixer, beat together butter and sugars.
4
Add in pumpkin and eggs, mixing well after each addition.
5
Once everything is mixed together, pour in the flour mixture and continue mixing.
6
Using either a cookie scoop or two tablespoons scoop up the cookie batter and drop them on the prepared cookie sheet. The cookies do spread slightly so leave about an inch of space between the cookies.
7
Bake cookies for 12-15 minutes. Since the colour of the batter is already dark you won't be able to see the browning of the cookies. Tap the top of the cookies gently if it feels too soft bake for another minute.
8
Cool completely on a wire rack.
9
Maple Icing:Beat together butter and icing sugar
11
If the icing is too loose add in more icing sugar
12
Wait until cookies are completely cool before topping with icing.
13
Store cookies in an air tight container.*
Notes
* If you are storing uniced cookies, place a piece of parchment or wax paper between the layers, or they will stick together. **You can freeze baked cookies for up to a month